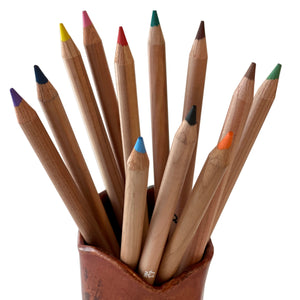 We love these pencils! The colors are brilliant, they are easy to sharpen, and they're made from FSC-certified sustainable incense cedar wood.

Perfect for inspiring creativity, these eco-friendly colored pencils can be used for drawing, shading, or coloring.

The twelve pack includes yellow, orange, pink, vermillion, red, light green, green, blue, dark blue, violet, brown and black.
Superior quality with a sturdy wax core. CE certified. Non-toxic. Made in Thailand.